Southbound Florida Turnpike Accident With Injuries
Thursday, October 12, 2017:  A silver Chevy Truck was involved in an accident with a blue Infiniti four door sedan.  The accident happened south of Glades road on the Florida Turnpike.  The right 2 lanes are closed and traffic is backed up to Glades Road.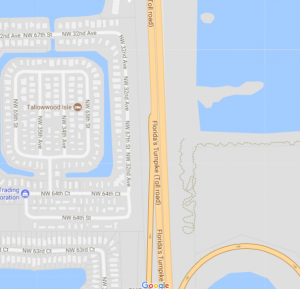 Please seek an alternate route possibly 441 or I-95 as you travel south through Broward County.   Florida Highway Patrol is on the scene.
Attorney Jason Weisser of Shuler, Halvorson, Weisser, Zoeller and Overbeck responded about the crash.  "Driving the speed limit on Florida's Highways isn't just the law.  It may save your life by keeping you from being in an accident.  Unfortunately in our practice,  we have seen numerous instances where drivers blatantly violate these regulations, which results in catastrophic consequences.".
Jason Weisser is a personal injury attorney specializing in all types auto and motorcycle accidents.  For more information and to find out what rights you have contact him at Shuler, Halvorson, Weisser, Zoeller and Overbeck.  He is Board Certified by the Florida Bar as a Civil Trial Lawyer.  Mr. Weisser is actively involved in Civil Trial Litigation specializing in wrongful death from Traffic Accidents.  He also is an expert on Medical Malpractice, Class Action litigation, Trucking Accidents, Maritime Actions, Products Liability, Consumer Law and Motor Vehicle Accidents. https://www.shw-law.com/attorneys/jason-d-weisser/
It is dangerous to drive your car in Florida.  More Than 200,000 Car Accidents each year.
Florida has over 16 million drivers and each year there are millions of tickets written and a lot of traffic accidents on Florida Highways and Roads. The Department of Motor Vehicles collects traffic accident and ticket information.  Go visit their website for more information.    http://www.dmvflorida.org/2004-crash-data.shtml