Trauma Hawk transports man to St. Mary's Medical Center in West Palm Beach
Friday, October 13, 2017:    motorized scooter driven by a yet to be identified man was seriously injured in an accident when it was struck by another vehicle.  The Tequesta Fire Rescue was called to the scene attend the victims and direct traffic.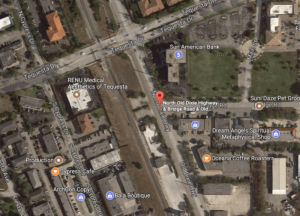 The crash happened at about 12:30 p.m. today near Bridge Road and Old Dixie Highway. The injured man was flown by Trauma Hawk to St. Mary's Medical Center in West Palm Beach, said Adam Stark, spokesman for Tequesta Rescue.
Please avoid this area until 3pm when the roads are expect to open back up.
Attorney Jason Weisser of Shuler, Halvorson, Weisser, Zoeller and Overbeck responded to distracted driving.  "In my many years as a Personal Injury Lawyer I've helped many victems that were injured because someone was distracted and crashed into their vehicles.  If you've been injured by someone because they were weren't paying attention to the road, please call me so I can help you get compensation for your damages."