Police are looking for information on hit and run accident with injures.
Friday, October 13, 2017:   Police are looking for a dark color Honda Civic that was involved in an accident today.  At 8:30pm the Honda Civic was traveling west bound when it swerved abruptly into the next lane and struck a white Mercedes.  The driver of the Mercedes was pushed to the right and smashed into a parked car.  Air bags were deployed but the driver and passenger were still inured and taken to the hospital by first responders.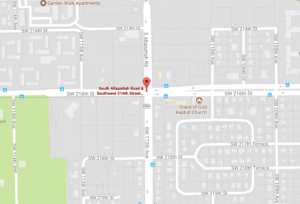 If you have any information about this crash please call Crime Stoppers.
Attorney Jason Weisser of Shuler, Halvorson, Weisser, Zoeller and Overbeck responded about the crash.  "A Hit-and-run is one of the worst type of accidents.  When that person that feld the scene is caught you have rights that are different then in a regular car crash.  Make sure you speak to a licensed professional about your rights".
Jason Weisser is a personal injury attorney specializing in all types auto and motorcycle accidents.  For more information and to find out what rights you have contact him at Shuler, Halvorson, Weisser, Zoeller and Overbeck.  He is Board Certified by the Florida Bar as a Civil Trial Lawyer.  Mr. Weisser is actively involved in Civil Trial Litigation specializing in wrongful death from Traffic Accidents.  He also is an expert on Medical Malpractice, Class Action litigation, Trucking Accidents, Maritime Actions, Products Liability, Consumer Law and Motor Vehicle Accidents. https://www.shw-law.com/attorneys/jason-d-weisser/
Hit-And-Run Crashes on the rise in the United States
Hit-and-run crashes are increasing in many major cities, and hit-and-run fatalities are rising nationally as legislators in several states look to toughen laws to address this troubling "plague."
These crashes have reached such epidemic proportions in one city (Los Angeles) that, during one recent year, nearly half of all collisions in the city involved a driver who fled the scene.
Crash data from the National Highway Traffic Safety Administration show that the number of fatal hit-and-run crashes is trending upward, from 1,274 in 2009, to 1,393 in 2010, to 1,449 in 2011, the most recent year for which statistics were available.
Perhaps more significantly, the 13.7% increase in hit-and-run deaths over that three-year period occurred while traffic deaths overall were falling 4.5%, from 33,883 in 2009 to 32,367 in 2011.
Story provided by US Today.