Monday, October 9, 2017:  Boynton Beach bicyclist hit by car.  West Palm Beach Personal Injury Attorney Comments.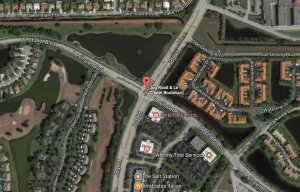 A male bicyclist was hit by a moving vehicle.  The driver of the car did stop and waited for authorities at the scene.
The bicyclist was rushed to a hospital with unknown injuries.
Attorney Jason Weisser of Shuler, Halvorson, Weisser, Zoeller and Overbeck responded about the crash.  "Please be careful whenever there are bicyclist sharing the road with you as a vehicle driver.  Those on bicycles have rights to the road also.  Let my many years of fighting for the injured help you through this difficult time.  Call for a free consultation".
Jason Weisser is a personal injury attorney specializing in all types auto and motorcycle accidents.  For more information and to find out what rights you have contact him at Shuler, Halvorson, Weisser, Zoeller and Overbeck.  He is Board Certified by the Florida Bar as a Civil Trial Lawyer.  Mr. Weisser is actively involved in Civil Trial Litigation specializing in wrongful death from Traffic Accidents.  He also is an expert on Medical Malpractice, Class Action litigation, Trucking Accidents, Maritime Actions, Products Liability, Consumer Law and Motor Vehicle Accidents. https://www.shw-law.com/attorneys/jason-d-weisser/