Fabre Pericles's grand daughter, only 14, was taken by helicopter to the hospital in North Miami-Dade.  She was waiting for the bus when she was injured.
Tuesday, October 24, 2017:  The young 14 year old's grandfather stated that she was waiting for the bus near North Miami Avenue and Northwest 159th Street when she was hit by the driver.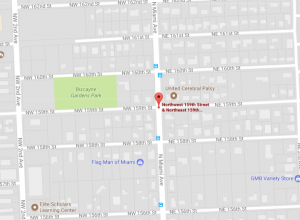 At this time the severity of her injuries are not known.  The girl's grandfather is now waiting to find out the latest information and the  extent of her injuries and commented. "She's breathing. That's the most important thing," said Fabre Pericles. "She should be OK, but we don't really know. She can't move her arm."
The driver stayed at the scene and is reportedly cooperating with police.  At this time the circumstances that caused the wreck are not known but we will update this breaking story as it develops.
Please try to avoid North Miami Ave by 159th because police are still investigating and lanes are closed.
Attorney Jason Weisser of Shuler, Halvorson, Weisser, Zoeller and Overbeck responded about the crash.  "It is a tragedy when an innocent child is struck by any type of vehicle.  The result can range from minor injury to lose of life but all all traumatic for the child and their loved ones.  Please be especially careful when you are behind the wheel".
Jason Weisser is a personal injury attorney specializing in all types auto and motorcycle accidents.  For more information and to find out what rights you have contact him at Shuler, Halvorson, Weisser, Zoeller and Overbeck.  He is Board Certified by the Florida Bar as a Civil Trial Lawyer.  Mr. Weisser is actively involved in Civil Trial Litigation specializing in wrongful death from Traffic Accidents.  He also is an expert on Medical Malpractice, Class Action litigation, Trucking Accidents, Maritime Actions, Products Liability, Consumer Law and Motor Vehicle Accidents. https://www.shw-law.com/attorneys/jason-d-weisser/