Collision with tractor-trailer - West Atlantic Boulevard, Broward County.
Tuesday, September 26, 2017:   James Vieria was driving a Nissan Rogue west on Atlantic Blvd when he ran into the back of a tractor-trailer.  Broward County detectives don't believe Mr. Vieira was recklessly speeding or had a mechanical malfunction and at this time don't know the reason for the crash.  Toxicology tests were preformed and the results are still pending.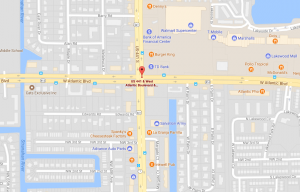 James Vieira lived in Coral Springs and was 28 years old.  Investigators are hoping that there were witnesses to the crash that will come forward to help determine what caused the accident and loss of life.
The driver of the International Eagle tractor-trailer was Bereket Kiflu, 47, of Ontario, Canada.  He was not injured and he did stay on at the scene after the crash.
Attorney Jason Weisser of Shuler, Halvorson, Weisser, Zoeller and Overbeck responded about the crash.  "This is a tragic accident for this young man.  Hopefully witnesses will come forward to shed some light on how this accident happened so the family can have some closure."
Jason Weisser is a personal injury attorney specializing in all types auto and motorcycle accidents.  For more information and to find out what rights you have contact him at Shuler, Halvorson, Weisser, Zoeller and Overbeck.  He is Board Certified by the Florida Bar as a Civil Trial Lawyer.  Mr. Weisser is actively involved in Civil Trial Litigation specializing in wrongful death from Traffic Accidents.  He also is an expert on Medical Malpractice, Class Action litigation, Trucking Accidents, Maritime Actions, Products Liability, Consumer Law and Motor Vehicle Accidents. https://www.shw-law.com/attorneys/jason-d-weisser/