Thursday, October 12, 2017:   There is a serious and deadly accident in progress now in Martin County.   According to the Martin County Sheriff's Office the fatal wreck occurred involving five vehicles, including a tractor-trailer, on the Beeline Highway in western Martin County.
The exact location of the crash and all of the cleanup is going on right now at the  intersection with Amarylis Street and Warfield Boulevard.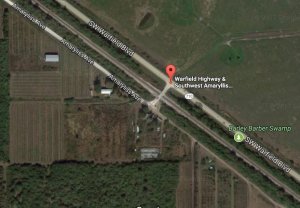 Four other people were injured in the crash, according to Martin County Fire Rescue. The extent of their injuries is unclear.
The Martin County Sheriff's Office had earlier said eight vehicles were involved in the wreck.  Drivers are urged to use caution in the area and if at all possible to use an alternate route in your travels today, Thursday the 12th of October.  No other details were immediately available.
Attorney Jason Weisser of Shuler, Halvorson, Weisser, Zoeller and Overbeck responded about the crash.  "Cases involving accidents with tractor trailers are always subject to heightened scrutiny because of the additional regulations placed on drivers of those vehicles. Unfortunately in our practice,  we have seen numerous instances where drivers blatantly violate these regulations, which results in catastrophic consequences.".
Jason Weisser is a personal injury attorney specializing in all types auto and motorcycle accidents.  For more information and to find out what rights you have contact him at Shuler, Halvorson, Weisser, Zoeller and Overbeck.  He is Board Certified by the Florida Bar as a Civil Trial Lawyer.  Mr. Weisser is actively involved in Civil Trial Litigation specializing in wrongful death from Traffic Accidents.  He also is an expert on Medical Malpractice, Class Action litigation, Trucking Accidents, Maritime Actions, Products Liability, Consumer Law and Motor Vehicle Accidents. https://www.shw-law.com/attorneys/jason-d-weisser/
It is dangerous to drive your car in Florida.  More Than 200,000 Car Accidents each year.
Florida has over 16 million drivers and each year there are millions of tickets written and a lot of traffic accidents on Florida Highways and Roads. The Department of Motor Vehicles collects traffic accident and ticket information.  Go visit their website for more information.    http://www.dmvflorida.org/2004-crash-data.shtml