Dead Two-Vehicle Accident at Shinn Road and Okeechobee Road
Friday September 22, 2017 - St. Lucie County, Florida:  Guadalupe Pulido Valdez is dead and seven others were injured when two cars collided.  St. Lucie County Fire District responded to the accident and controlled the scene.  Bryan Andrew Cline was the driver of the other car.  Roads were closed for over one hour and the crew worked on the victims and removed the vehicles.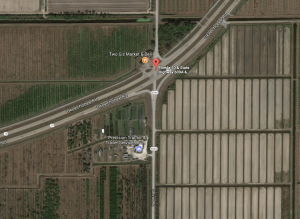 The vehicles collided in a T-Bone manner said Sergeant Mark Wysocky of FHP.  Seven people were taken to Lawnwood Regional Medical Center in Fort Peirce.  Two people had serious injuries and four people had minor injuries.
This is a breaking story and more information will be posted when available.
Attorney Jason Weisser of Shuler, Halverson, Weisser, Zoeller and Overbeck responded about the crash.  "Unfortunately, too often we are seeing drivers in situations similar to this one, where the evidence eventually reveals they were distracted with their phones. We urge drivers not to succumb to the temptation to check their phones while they're driving."
Jason Weisser is a personal injury attorney specializing in all types auto and motorcycle accidents with offices in Port St. Lucie, West Palm Beach and Delray Beach.  For more information and to find out what rights you have contact him at Shuler, Halverson, Weisser, Zoeller and Overbeck.  He is Board Certified by the Florida Bar as a Civil Trial Lawyer.  Mr. Weisser is actively involved in Civil Trial Litigation specializing in wrongful death from Traffic Accidents.  He also is an expert on Medical Malpractice, Class Action litigation, Trucking Accidents, Maritime Actions, Products Liability, Consumer Law and Motor Vehicle Accidents. https://www.shw-law.com/attorneys/jason-d-weisser/