Boy, age 9, is involved in traffic accident when Chevy SUV backs over him.  Child has serious injuries.
A woman told police she felt something "like a bump," but kept driving after leaving a Davie preschool. That bump turned out to be a 9-year-old boy who fell off his bike, police said.
The boy and his bike were dragged almost 450 feet before another driver alerted the woman about the child pinned below her; he had serious injuries.
It happened at about 7:30 a.m. Wednesday as the boy slid off a wet sidewalk as he cycled to Davie Elementary, police said.
The driver of the 2002 Chevrolet Suburban, Michele Achon, 30, of Davie, made a right turn while leaving Lil' Rascals Academy at 6500 SW 39 St. in Davie.  A witness noticed Achon on a phone and thought she was calling for help. But as the SUV kept going, they realized they were wrong, police said.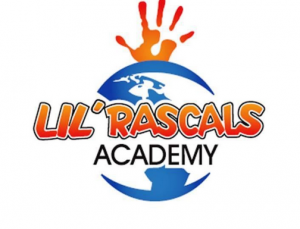 The witness started driving after the SUV and, at a traffic light, managed to tell Achon about the boy. That allowed another driver to grab a car jack to help lift the nearly 5,000 pound Suburban off the child, police said.
When he was rescued, the boy and his bike were completely under the SUV, apart from his left hand and forearm.
Paramedics took him to Memorial Regional Hospital with serious injuries but he's expected to survive. The boy was wearing a helmet, police said.
An officer found the boy's name in a folder in his backpack; another officer went to the school; a third officer went to the boy's home to tell his family, according to an incident report.
Achon later told police she felt something "like a bump". She never saw the child and had no idea where he came from, she told police.
Achon remained at the scene but charges are pending, Davie Police spokesman Sergeant Mark Leone said.
Attorney Jason Weisser of Shuler, Halvorson, Weisser, Zoeller and Overbeck responded about the crash.  "This is a tragic accident that could possibly be avoided if the driver of the Suburban wasn't on her telephone.  We all hope that the injuries to the 9 year old boy are not severe".
Jason Weisser is a personal injury attorney specializing in all types auto and motorcycle accidents.  For more information and to find out what rights you have contact him at Shuler, Halvorson, Weisser, Zoeller and Overbeck.  He is Board Certified by the Florida Bar as a Civil Trial Lawyer.  Mr. Weisser is actively involved in Civil Trial Litigation specializing in wrongful death from Traffic Accidents.  He also is an expert on Medical Malpractice, Class Action litigation, Trucking Accidents, Maritime Actions, Products Liability, Consumer Law and Motor Vehicle Accidents. https://www.shw-law.com/attorneys/jason-d-weisser/