Car hits man in road Northeast 5th Avenue near Northeast 4th Street.  Jason Weisser, Personal Injury Attorney, comments.
Thursday, October 5, 2017:  A man believed to be homeless was struck and killed by a vehicle in Delray Beach, according to police.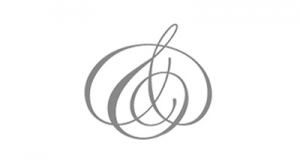 Douglas Robert Wylie, 59, walked into the path of southbound traffic, police said.
A man heading south in a Toyota Corolla hit Wylie, police said.
First responders took him to Delray Medical Center where he later died.
Police said the driver who hit Wylie remained at the scene and cooperated with investigators.  This accident occurred on a busy intersection in Delray Beach.  It has many east and west bound travelers that take NE 4th street as a route to miss traffic during rush ours.  There is also a large number of shoppers that use this street to go to Chevron on the corner.
They ask anyone with information to contact Delray Beach traffic homicide investigator Dan Cramer at (561) 243-7800.
Attorney Jason Weisser of Shuler, Halvorson, Weisser, Zoeller and Overbeck responded about the crash.  "It is a tragedy any time there is a loss of life when a car strikes a man.  People can easily be distracted when driving at any time.  Please be careful whenever you are behind the wheel of a car, truck or motorcycle".
Jason Weisser is a personal injury attorney specializing in all types auto and motorcycle accidents.  For more information and to find out what rights you have contact him at Shuler, Halvorson, Weisser, Zoeller and Overbeck.  He is Board Certified by the Florida Bar as a Civil Trial Lawyer.  Mr. Weisser is actively involved in Civil Trial Litigation specializing in wrongful death from Traffic Accidents.  He also is an expert on Medical Malpractice, Class Action litigation, Trucking Accidents, Maritime Actions, Products Liability, Consumer Law and Motor Vehicle Accidents. https://www.shw-law.com/attorneys/jason-d-weisser/