Serious Crash across from the Mobile station at NW 186th Street and NW 75th Place
Thursday - September 28, 2017:  A two car crash with injuries happened this evening at the corner of NW 186th Street and NW 75th Place in Miami.  A green Ford Escort failed to stop at when it approached backed up traffic when it ran into the rear of a white Lexus ES350.  The driver of the Lexus had to be removed from the vehicle by first responders and was treated on the scene before being transported to the hospital.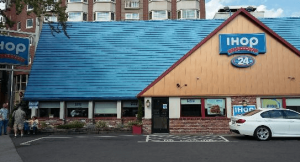 The accident happened in a busy intersection between the I-Hop and Wendyes on NW 186th Street.  This is a very heavily traveled commuter location.
Attorney Jason Weisser of Shuler, Halvorson, Weisser, Zoeller and Overbeck said "Accidents can happen anywhere but statistics show that the highest percentage of them occur within 3 miles of a person's home.  Most often it is because a driver was distracted while behind the wheel.  Please be safe whenever you are driving any type of motor vehicle."
Jason Weisser is a personal injury at the firm of Shuler, Halvorson, Weisser, Zoeller and Overbeck.  He was anointed as one of the National Trial Lawyers Top 100 Trial Lawyers and has been elected by the Bar Register as a Preeminent Lawyer every year since 2008. He is a recipient of the rank of Super Lawyer by Florida Super Lawyers Magazine and the American Registry Top Personal Injury Attorneys in Florida.  For more information https://www.shw-law.com/attorneys/jason-d-weisser/