In Coral Springs a woman was crossing the road and struck by two cars has died Thursday, Jason Weisser comments.
The crash happened as the woman, 78, was crossing University Drive, just north of Ramblewood Drive by the Publix and Dunkin Donuts.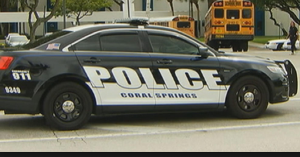 One car hit the woman and then the car behind the first one also struck her, police Sgt. Carla Kmiotek said.
The woman, whose name has not yet been released, was taken to Broward Health North and pronounced dead shortly after 8 a.m.
The drivers involved in the crash stayed at the scene, Kmiotek said.
This is a busy part of Broward County which has a very large number of motor vehicle deaths each year.  Each year there is an average of 175 deaths on Broward roads.  Many of those deaths came from drivers or passengers that were not wearing their seat belts or they where walkers or cyclists.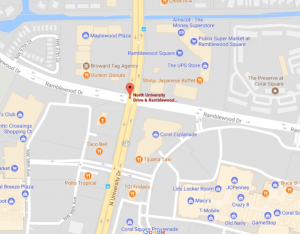 Because of the crash and investigation, a stretch of University Drive was closed and drivers were rerouted for a portion of Thursday morning.
Attorney Jason Weisser of Shuler, Halvorson, Weisser, Zoeller and Overbeck responded about the crash.  "The unfortunate accident shows how important it is for drivers to be aware of all pedestrians.   Please be careful whenever you are behind the wheel of a car, truck or motorcycle".
Jason Weisser is a personal injury attorney specializing in all types auto and motorcycle accidents.  For more information and to find out what rights you have contact him at Shuler, Halvorson, Weisser, Zoeller and Overbeck.  He is Board Certified by the Florida Bar as a Civil Trial Lawyer.  Mr. Weisser is actively involved in Civil Trial Litigation specializing in wrongful death from Traffic Accidents.  He also is an expert on Medical Malpractice, Class Action litigation, Trucking Accidents, Maritime Actions, Products Liability, Consumer Law and Motor Vehicle Accidents. https://www.shw-law.com/attorneys/jason-d-weisser/